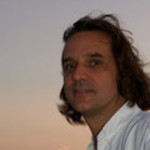 Dr. Theodore E. Herrmann, DDS
OVERVIEW
Dr. Theodore Herrmann, DMD, has been practicing general dentistry in South Florida since 1989. He is a graduate of Georgetown University and the University of Medicine and Dentistry of New Jersey. Dr. Herrmann is currently a diplomat of the International Congress of Oral Implantology. In 1989, started Assure a Smile to provide a more engaging and enlightening dental experience for it's residents. Schedule an Appointment: (305) 274-0047 - Ask about our NEW patient Special! How did Dr. Herrmann become a Dentist? While most children had dreams of becoming astronauts and movie stars, Dr. Ted Herrmann decided to become a dentist at the age of 6! After visiting the dentist, he felt a calling to pursue teeth and gum care as a professional and this passion escalated throughout his childhood. Dr. Herrmann is not only a skilled and wise dentist, but he has many handicraft abilities and enjoys a variety of hobbies. Dr. Herrmann is a Network Administrator, a sailing boat captain, and a professional photographer. A Renaissasnce man, Dr. Herrmann pays attention to detail and seeks perfection in his endeavors, as illustrated in the smiles of his patients. Dr. Herrmann's Experience Over 20 years experience Graduate of Georgetown University UMDNJ Graduate in 1988 Founded Assure a Smile in 1989 Diplomat of the International Congress of Oral Implantology Holistic Dentist since 2007 Nutritionist since 2007 Holistic Dentistry Dr. Herrmann got into the mercury removal side of dentistry early before becoming a holistic dentist. He suffered from mercury poisoning in the past and his wife urged him to see a nutritionist upon taking notice. The nutritionist informed Dr. Herrmann about the toxic levels of the mercury contained in fillings, an insight that would change his life and career path permanently. Under the recommendation of the his nutritionist, he changed his diet and began prudent research on mercury poisoning and other aspects of traditional dentistry. He now applies this knowledge and research on an everyday basis to his practice. Dr. Herrmann's Dental Associations American Dental Association (ADA) 

American Academy of General Dentistry (AGD) 

International Congress of Oral Implantology (ICOI) 

World Clinical Institute of Clinical Lasers (WCLI)
 International Academy of Oral Medicine and Toxicology (IAOMT) 

Holistic Dental Association (HDA) 

International Association of Mercury Free Dentists (IAMFD) 

International Association of Orthodontists (IAO)

 Living the Holistic Lifestyle

 Dr. Herrmann has changed his own lifestyle to be more holistic, realizing that inherent in an allopathic lifestyle is an overuse of medication and an under consumption of healthy foods. He preaches consistently good nutrition and is a major advocate of organic foods. Additionally, he practices yoga and meditates regularly. Dr. Herrmann now lives by holistic principles and leads a very healthy, balanced lifestyle. Dr. Herrmann diligently informs all of his patients about the benefits of a holistic lifestyle, which can not only significantly improve your teeth, but better your health and lifestyle as well! For more information, please check out our holistic dentistry section.
View more
Dr. Herrmann's Rating
Be first to leave a review
Be first to leave a review
INSURANCE PLANS ACCEPTED
Please verify insurance information directly with your doctor's office as it may change frequently.