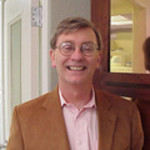 Dr. Stephen R. Haught, DDS
General Dentistry
Orthodontics
OVERVIEW
Dr. Haught is passionate about community involvement. He likes working with others to make changes, achieve goals, and grow to the next level. In providing professional care, Dr. Haught highlights the possibilities and co-discovers a treatment plan. You sit together and fit the orthodontic care with your end goals. Because we are changing through time Dr. Haught matures the care through the body changes and time. Emporia has lots of changes that Dr. Haught has worked toward. Granada Theather fund raisers, where Dr. Haught was part of the team, will be a great addition to the community for adults and youth, for the arts and organizations, for entertainment and recreation. The past fifteen years United Way has given Dr. Haught an opportunity to work with charitable people in seven countries to raise and distribute those resources. Dr. Haught even represented Kansas on the Southwest regional United Way council, where modernization of the UW System was the focus. Boy Scouts has been a part of his life for over fifty years, and while he still has his uniform and badges we don't see him in his funny knee socks as much these days. Most of his scout activities are on the business, state and regional side of the youth organization. The same conspiracy process in ongoing with 4-H youth, school groups and church organizations. Dr. Haught has even conspired with other bicycle riders to cross Kansas (he always peddles downhill when he can)! Education is a cornerstone of our community as well as the building block to civil responsibility. In being a part of the school and municipal bonds votes is the political extension of the conspiracy. Whether it is a stylin' smilin' Corky mascot, Renaissance program for high school or being shouldered by young people Dr. Haught likes the social conspiracy. Dr. Haught has even lent his voice to the Riverside school cheer. A state coalition promoting health for youth has been a platform for conspiracy outside the traditional school systems and state-wide "red ribbon week", "Preparing for the drug free years" and "Kansas Dental health" are the programs Dr. Haught has been active in. The "Stage" side of Dr. Haught has been a source of amusement and bewilderment. Yes, he is not afraid of being silly. He will do almost anything for charity. He has been seen as old rock stars, as a member of a 40's singing trio and numerous halloween characters. Spongebob as a seven foot door greeter proved too 'scary' for some young treat or treaters. Dependable, yes. Changer of teeth, yes. Corny jokes, yes. Improver of community, hope so! Dr. Haught enjoys watching you grow up while he grows old! Even Emporia Orthodontics is a conspiracy! Dr. Haught took the joining process to be an opportunity to make a stronger professional future by combining the best of both practices and moving forward to new professional to carry forward the excellence of our past. A conspiracy to assure the orthodontic future of our area. Dr. Haught is in his second four year term on the Kansas Dental Board. Previously serving as president and vice-president, he is currently the investigation board member and Dental Licensing steering committee member. A conspiracy with the state licensing board that keeps the quality and standards for an improving dental future for the state.
View more
Dr. Haught's Rating
Be first to leave a review
Be first to leave a review
INSURANCE PLANS ACCEPTED
Please verify insurance information directly with your doctor's office as it may change frequently.