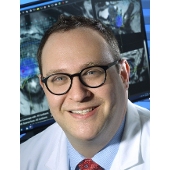 FEATURED REVIEW
"Severe prostrate issues led to Dr. Gorin recommending a surgical procedure called a Robotic Prostatectomy, which Dr. Gorin reviewed both the benefits and risks of this ..."
Read more
OVERVIEW
Dr. Gorin graduated from the University of Miami School of Medicine in 2011. He works in Greenlawn, NY and 1 other location and specializes in Urologist.
Preferred Provider badge recognizes providers that are committed to transparency, responsiveness and great service to patients, and have earned a high patient satisfaction rating.
Dr. Gorin's Rating
25 Ratings with 25 Reviews
Patient Perspective
5.0
Explains conditions and treatments
5.0
Takes time to answer my questions
5.0
Provides follow-up as needed
Office Rating
5 Cuba Hill Rd, Greenlawn, NY, 11740
5 Cuba Hill Rd, Greenlawn, NY, 11740

625 Madison Ave 2nd Fl, New York, NY, 10022
n/a
Average office wait time
5.0
Scheduling flexibility
5 Cuba Hill Rd
Greenlawn, NY, 11740
Showing 1-20 of 25 reviews
"Severe prostrate issues led to Dr. Gorin recommending a surgical procedure called a Robotic Prostatectomy, which Dr. Gorin reviewed both the benefits and risks of this procedure in great detail and in a manner that I was able to understand. Additionally, he was thorough with his responses to my many questions. I trusted him completely, and I am thrilled to share that the surgery was successful beyond my expectations. My recovery went exceedingly well, with the end result that the severe difficulties I previously experienced with urination were completely corrected! I would highly recommend Dr. Gorin without hesitation, and I feel extremely grateful to have him as my urologist. "
"Dr. Gorin is an outstanding physician who was recommended to me by my internist due to a high PSA result. Dr. Gorin eased my initial anxiety by thoughtfully discussing and explaining the statistics of the test results and later about the diagnosis and recommended treatment. He expertly performed a biopsy and then a marker/spacer implant. He explained every step during the procedures which was very comforting. He is caring, smart, skillful, uses the most advanced technology, answers questions and educates his patient. The desk staff and nurses are all equally exception. I am thankful for having Dr. Gorin as my urologist and highly recommend him"
"I definitely recommend Dr. Gorin - Great Physician Dr Gorin is an engaged partner in my health care. I work with Dr. Gorin in addressing my Bladder and potential Kidney Cancer. Dr Gorin did extensive research into my situation, consulted with colleagues and worked with me to develop a practical approach to my treatment. Dr Gorin stays informed regarding test results, procedures and is always up to date with my records when I visit. He makes me feel welcome and that he is truly concerned for my well being. He listens to my concerns and collaborates in a patient and pragmatic manner. He discusses my options and procedures in a clear and forthright manner using language and examples that I easily understand. Dr Gorin takes his time to answer my questions with relevant reference points and based on his experience."
"Dr Gorin provides excellent bed side manners. He is friendly and ensured that I was properly informed about my health and care. I would recommend him very highly to family and friends. "
"I am 52 years old and fortunate to not have had any medical problems until late 2022. I met with Dr. Gorin after a routine urinalysis indicated I had microscopic hematuria. Subsequent testing identified the source of my condition from a large impassable asymptomatic kidney stone. To resolve this, Dr. Gorin performed a successful Ureteroscopy with Laser Lithotripsy. He took time to explain the procedure to me and time to answer all of my questions over zoom calls. To no fault of Dr. Gorin, post surgery I went into urinary retention as I was unaware of the severity of my lower urinary track symptoms ("LUTS") as a result of my benign prostatic hyperplasia condition. After several weeks and failed voiding attempts, Dr. Gorin recommended that he can resolve my urinary retention with a procedure called a TURP. He thoroughly explained this procedure to me and was able to fit me into his already packed operating schedule the following week. He did this as he was keenly aware of the distress I ...
was experiencing. This follow-on surgery was a 100% success. Not only was my large stone cleared, but I also do not experience any LUTS anymore. Its been a few months post op and I feel absolutely great all thanks to Dr. Gorin. I felt that I was his favorite patient while under his care and I would recommend. "
Read more
"Competent and Confident! Dr. Gorin performed a procedure that very few urologists would even try as an alternate to a condition that usually requires surgery. With incredible skill, and ability Dr Gorin provided nothing short of what I've been calling my Easter Miracle. Anyone who is looking for an amazing urologist, should not hesitate to consult with Dr. Gorin. Thank you again Dr. Gorin JAM"
"I'm 46 years old and I was just diagnosed with Prostate Cancer (Gleason 6) 2 weeks ago. Few doctors give bedside care and support like I received from Dr.Gorin. He took the time to talk with my wife and fully explain in detail my condition and comfort both of us that I'm going to be ok. His resume and years of experience speaks for itself. I feel like I couldn't be in better hands. "
"After learning that my previous Urologist was leaving his practice, I was very fortunate to locate Dr. Gorin. Using leading edge technologies, he carefully analyzed and reviewed all my treatment options. He is extremely thorough and responsive, and he spent almost one hour with my wife and me carefully reviewing the pros and cons of several options. He is an expert in his field, and I highly recommend him. "
"My husband was in need of an MRI/US Transperineal Prostate Biopsy as soon as possible, but we were having a hard time finding a urologist to do this procedure in a timely manner. In addition, we heard that because it was a very painful procedure it would require an antibiotic and general anesthesia, which was very concerning to us. After calling quite a few urologists and not being able to get an appointment, it was a blessing when we found Dr. Michael Gorin. He personally called me back and patiently, kindly and articulately answered all our questions and then he said, "would you like to come to the office now and have the biopsy done?" We agreed, and 40 minutes later we were at his office. After being warmly greeted by Dr. Gorins's staff, we filled out paper work and then my husband was immediately called in for the procedure and was out 20 minutes later. With Dr. Gorin's wealth of knowledge, use of cutting-edge technologies and innovative techniques, he was able to perform the ...
transperineal biopsy under local anesthesia rather than general anesthesia and without the need for an antibiotic. My husband said he felt no pain and that Dr. Gorin explained what was happening during every step of the procedure while performing it. With Dr. Gorin's gracious manner, he made us feel comfortable, at ease and valued from start to finish. Also, I found out that Dr. Gorin helped pioneer the MRI/US Transperineal Prostate Biopsy and he is sought after for his documentation, lectures and training of other doctors in the field. If you or someone you know needs to have this kind of biopsy in the safest, most comfortable and quickest manner, don't waste your time calling other urologists, go to the best - Dr. Gorin. B.B. "
Read more
"Very attentive and informative. Felt listened to and respected "
"My experience with Dr. Gorin was excellent. He was professional, kind and very knowledgeable regarding my problems. He listened to me very closely, asked a lot of relevant questions and did appropriate tests for my condition. He made an accurate diagnosis and created a treatment and surgical plan for me, which was successful and left me whole again. The office staff was great; he was accessible at all times. He is a great doctor. "
"I am so grateful for the professional and respectful care given me by Dr. Gorin. My life is pain free and I give him my heartfelt thanks for his expertise. In follow up appointments, he took the time to listen to and answer any questions I had. I felt he treated me as he would a member of his own family. His staff is courteous and professional and all means were taken to ensure my comfort. I highly recommend Dr. Gorin."
"Dr.Gorin is an amazing doctor he cares for his patients like they are family. Dr. Gorin saved my mother's life when he found her bladder cancer. He stayed by us ever step of the way and was always there to answer questions and very quick at getting back to us with any questions that we had. I could not have asked for a better doctor or surgeon Cumberland should be proud to have him. "
"Recently I had to visit the Ambulatory Urology Surgical Center for an emergency. I recently underwent a Turp procedure from Dr. Gorin and was very satisfied with the outcome. Dr. Gorin was very courteous, professional, and very knowledgeable. He thoroughly explained the procedure, answered all my questions and concerns. I felt no pain or discomfort during or after the procedure. I highly recommend Dr. Gorin and his professional medical staff to anyone considering this type of operation. Thanks again Dr. Gorin and staff for all of your professional intelligent medical help. Great Job! "
"I needed a urologist who performed biopsies trans perineal as compared to other urologist who do it trans rectal. I had a very bad experience with another doctor who performed my first biopsy (trans rectal) a couple of years ago. I researched Urologists and found Dr. Gorin in Cumberland, which was a 3 hour drive for me from Baltimore. Let me tell you, it was worth the drive. Dr. Gorin is probably one of the nicest doctors you will find. He is caring, intelligent and actually listens to your issues. I was extremely nervous about my procedure and he was so reassuring that I knew that I made the right choice. After the results came back, he spent time explaining the results and what my options were. I have never met a better well trained doctor and best of all he is a nice guy who cares about his patients."
"cannot recommend this dr more highly...i had surgery performed by him.....for me it was very scary.....but he gave me confidence to go thru with it.....he was patient with me, comforting, and optimistic during my recovery......highest recommendations......"
"After 25 years of prostate problems. I switched urologists to find Dr. Gorin. After two visits and one procedure, I was free from all my symptoms. Dr. Gorin is a remarkable urologist. He is smart and talented. Also very caring. There is nothing bad to say about him. I recommend him to be your urologist."
"Dr. Gorin and his staff took very good care of me very quickly and minimized the amount of time I had to suffer with kidney stone pain. They are a very professional team that work so well together to make your experience as comfortable as possible."
"I met him at the hospital after a horrible night and he saved my life! in the follow up appointments, he took the time to find out what was making my stones, why, and is trying to fix it .. it was my second time having stones that bad and Dr Gorin made it soo much easier to bear.. he used a different technique and it made the stent so confortable.. and now he's making sure the fix for the stones is not giving me troubles elsewhere .. i should have consulted with him before getting those real bad stones.. anyway, that's my review! he's smart, patient, and really good! thanks again Doc, "
"In October 2018, Dr. Gorin performed a prostate biopsy on me at Johns Hopkins Hospital in Baltimore. The biopsy was prescribed due to a high PSA score and was instrumental in relieving my anxiety over the possibility of a cancer diagnosis. I found Dr. Gorin to be very professional in every aspect of his care and treatment. He was focused and attentive to my medical condition, and provided detailed explanations for his prognosis and treatment. I was very pleased with the biopsy procedure, which was a big improvement over a previous biopsy I had received in 2014 at a different hospital. Under Dr. Gorin's care, I experienced little/no pain or bleeding from the procedure and my recovery was swift and relatively problem free. I recommend Dr. Gorin with high confidence and would gladly have him as my primary urologist were he still located in the Baltimore area."
LOCATIONS
5 Cuba Hill Rd
Medicare Accepted
Medicaid Accepted
Medicare Accepted
Medicaid Accepted
625 Madison Ave 2nd Fl
Medicare Accepted
Medicaid Accepted
Medicare Accepted
Medicaid Accepted
Residency
Johns Hopkins Hospital
Graduated 2017
Internship
Johns Hopkins Hospital
Graduated 2012
Medical School
University of Miami School of Medicine
Graduated 2011
INSURANCE PLANS ACCEPTED
(20)
Please verify insurance information directly with your doctor's office as it may change frequently.
1199 SEIU
AETNA - Commercial
AETNA - Medicare
AgeWell New York
Centivo
CIGNA Healthcare
Elderplan
Empire Blue Cross Blue Shield - Commercial/Exchange
Empire Blue Cross Blue Shield - HealthPlus Medicaid
Empire Blue Cross Blue Shield - Medicare
Horizon NJ
Magnacare-Health Care
Medicare - NJ
Medicare - NY
Multiplan PHCS
NJ Medicaid
NY Medicaid
Partners Health Plan
United Health Care - Top Tier
VNSNY Choice Medicare