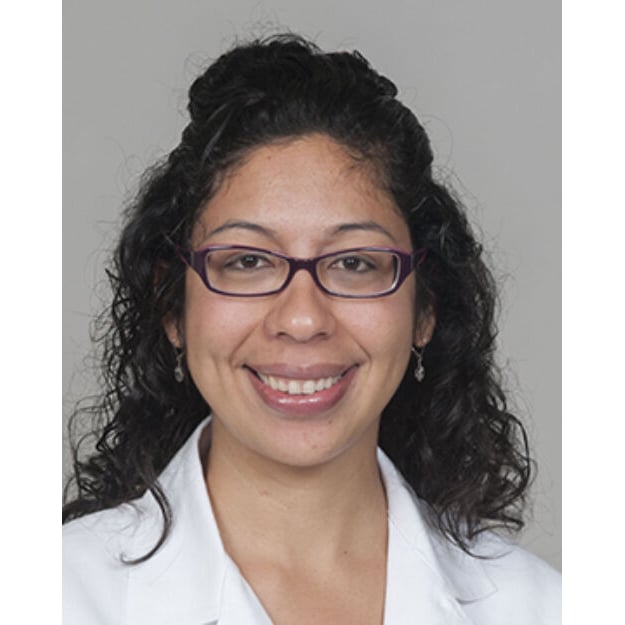 OVERVIEW
Karen Toribio, M.D. is a Rheumatology Physician in the Greater New Orleans region.
Dr. Toribio's Rating
12 Ratings with 2 Reviews
Patient Perspective
3.0
Explains conditions and treatments
3.0
Takes time to answer my questions
4.0
Provides follow-up as needed
Office Rating
1514 Jefferson Highway, New Orleans, LA, 70121
1514 Jefferson Highway, New Orleans, LA, 70121
n/a
Average office wait time
4.0
Scheduling flexibility
1514 Jefferson Highway
New Orleans, LA, 70121
"Karen Toribio, I completely agree with reviews about her extremely poor bedside manner. She refused to listen to my symptoms and instead insisted on a diagnosis that no other doctor nor my previous rheumatologist agreed with; nor did my lab testing show this disease. When asked about why she believed I had this diagnosis, her response was shes an "expert" and insisted that I start a medication with very serious side effects. When I said I was uncomfortable with the treatment plan she scolded me and refused to discuss any other alternative options. She was sarcastic, condescending and extremely rude. During my office visit, she left the room twice while I was mid-sentence to take a personal phone call (which she herself told me) and forgot to come back. Eventually I exited the room and the nurse was unaware that I was still there. I had four visits with her and found myself very disturbed after each encounter. I was nearly bullied into her treatment plan until I was advised by another ...
doctor to seek a second opinion. I nearly lost faith in all doctors and in this hospital but had to remember I never experienced being treated this way by any doctor in my life and that this was an issue with Toribio alone. After reading the other reviewer encouraging others to discuss their experiences I realized how important it is for me to speak up to prevent others from receiving terrible and possibly harmful care as well. "
Read more
"A good doctor should be measured by the same standards reserved for 911 operators, firefighters, police officers and any other profession that involves the health and well-being of human beings who seek help and rely on the ecology they belong to. With this being said, TORIBIO is one of the worst rheumatologists I have ever encountered: when she walked into the room, there was no salutation. She flopped down in her chair and had an air of apathy that was a classic example of what it means to treat a patient as though invisible. During my "consultation," she consistently made patronizing comments, interrupted/talked over/challenged every single statement I made about MY experience. She constantly reminded me of who she was and her job description and in a way that was rude, crass, apathetic and narcissistic. I think when a medical professional loses sight of why s/he entered a field that involves listening, empathy and advocacy for hope it is a sad day for any patient who is unfortunate ...
to cross their paths. TORIBIO is one of them. I eventually told her I felt she was "talking down to me." She was already clicking her mouse and canceling my appointment. She walked out of the door and told the nurses, "cancel her visit. She's 'talking back' to me." Definition of 'talking back?': asking her questions about what she felt could be viable options in my case, sharing my journey and what I've learned and researched. Yes. Patients...RESEARCH. I later told her I wasn't 'talking back,' I was just used to doctors who treated me like a human being. Do your research for a professional doctor who will provide the empathy and listening ear and ANSWERS you deserve. When I left, it felt like I was walking off the set of "Mean Girls" and the antagonist was equally the protagonist, except the main character wasn't in high school. She was a doctor in care of people with medical conditions (and hopes) that can be eased or broken by the people who care for them. If TORIBIO were on the other end of a 911 call, was a cop or firefighter summoned to an emergency, the person on the other end would be better off praying for a miracle. Because there Is no peace here. SPECIAL THANKS to other PATIENTS who spoke about their horrible experiences with this "doctor" on other websites. KEEP SPEAKING UP "
Read more
Fellowship
New York University Medical Center
Graduated 2014
Residency
Duke University Medical Center
Graduated 2012
Medical School
Louisiana State University School of Medicine in New Orleans
Graduated 2008
INSURANCE PLANS ACCEPTED
Please verify insurance information directly with your doctor's office as it may change frequently.