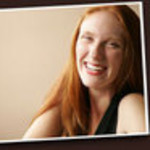 Dr. Frances Helen Yankie, DDS
OVERVIEW
The practice of Dr. Frances H. Yankie, D.D.S. is located at: 239 Miller Avenue Mill Valley, California 94941 Tel: 415•383•0824 Map & Directions If you wish to e-mail us or make an appointment please use our general mailbox at:
[email protected]
to expedite your mail. To contact our management directly, you may write to
[email protected]
, or:
[email protected]
Kate Roche Odle is the practice manager and coordinator. Her friendly, professional manner demonstrates 21 years of experience in the dental and general medical field. Her extensive knowledge of medical office procedures makes sure that you get the best service overall, whether it concerns your teeth, your treatment, your feelings, your finances or your peace of mind. When you call our office or visit our practice, it will be Kate who will be taking care of you. Honest, informative, creative and compassionate, Kate builds an environment of comfort and communication to ensure that your experience at our practice is positive and beneficial. Please read our testimonials to learn more. Kate is a volunteer with The Institute for Health & Healing at Marin General Hospital. Make your appointment today! You may correspond with our dental assisting team via:
[email protected]
Maria Maldonado, R.D.A., is one of those exceptional dental professionals, who devotes herself entirely to patient care and satisfaction. Her main goal is to make your visit pleasant, comfortable and pain free and you can rest assured that it will be so in her hands. Her compassion, gentleness and expertise, in synergy with Dr. Frances Yankie's art of dentistry, will lead to a dream dental experience for the patient. Maria Maldonado is an outstanding dental assistant, who graduated from The College of Marin Dental Assisting Program and she has been a respected staff member of the practice since that time. She specializes in safe but effective teeth whitening procedures, high quality nightguards, Invisalign and assists Dr. Yankie with prime dental procedures. Maria Maldonado is a member of the Dental Assistant Board.
[email protected]
Marisol's charm makes her a valuable member of our dental care team. With years of experience in the field of dental assisting, she successfully synthesizes the details, the organization and the skills, all with a warm personality to assure you that you will be expertly cared for. Marisol Alvarez graduated from The College of Marin Dental Assisting Program and her talents and know-how greatly contributes to our Invisalign services and the high level of sterilization, safety and technology displayed at the practice. Make your appointment today! To communicate with our hygiene team, please choose:
[email protected]
Lilanya Carl is a motivated and talented dental hygienist, who provides comprehensive preventative care offering expanded services such as local anesthesia, nitrous oxide sedation, soft tissue curettage and Arestin placement. She graduated from SRJC Dental Hygiene School with honors. Lily's energetic persona and her joy of life come full circle in her endeavors as domestic chef and winemaker and her bright career as a Dental Hygiene Therapist.
[email protected]
Kimberly Fanelli is a highly trained and accomplished dental hygienist who obtained her Bachelor of Arts, and Bachelor of Science degrees from the University of the Pacific. Her nurturing and compassionate nature has led her to choose dental hygiene as a profession. As a skilled clinician with a wide range of experience in the soft tissue management, she uses the highest level of technology allowing her to provide optimal oral healthcare to her patients. As a Dental Hygienist, Kimberly strives to educate her patients using modern techniques available in the field of dental health care. In active cooperation with you, the patient, she will prevent and treat the early stages of periodontal disease, which is so important for your overall health and sense of wellbeing. Kimberly is an active member of the University of the Pacific, Arthur A. Dugoni School of Dentistry, alumni board of
View more
Dr. Yankie's Rating
Be first to leave a review
Be first to leave a review
INSURANCE PLANS ACCEPTED
Please verify insurance information directly with your doctor's office as it may change frequently.