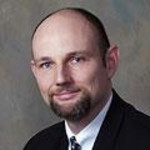 Dr. Christopher T. Johnson
General Dentistry
Oral & Maxillofacial Surgery
OVERVIEW
Meet Dr. Johnson Join Our Mailing List: Dr. Johnson has six years of post-graduate training in head and neck surgery. His Oral and Maxillofacial residency at the University of Florida, Jacksonville was heavily influenced with head and neck trauma, facial Dr. Johnson, his wife Lisa and their children Isabella & Nicholas. reconstruction, dentoalveolar and facial cosmetic surgery. Dr. Johnson and his wife Lisa first met during his trauma and general surgery rotation.  She worked as a trauma ICU nurse. They moved to Orlando and were married at Casa Feliz in Winter Park.  Dr. Johnson joined a group practice in the Orlando area. After two years he and Lisa decided to start their own practice and selected Clermont, west of Orlando, as their primary location.  Although they still live in Orlando proper, they look to relocate to Clermont in the next few years.   After many failed  IVF attempts, Dr. Johnson and his wife decided to adopt and they feel this was the best decision they  have made as a family, having not looked back.  They welcomed their first child, Isabella Faith, into their home on February 16, 2008.  They welcomed their second adopted child, Nicholas Alexander, to the family on October 12, 2009. As an Oral and Maxillofacial Surgeon, Dr. Johnsons' goals are to ensure that your appointment is as stress free as possible. At Advanced Faces we understand the importance of a pleasant experience and will strive each step of the way to help you make it through this difficult time. Dr. Johnson encourages you to askquestions and even seek second opinions if you are not comfortable with the proposed treatment plan. Dr. Johnson works closely with many of the local general dentists to ensure a smooth transition from the treatment plan through execution ending with full satisfaction with the final outcome.  Any patient who has received surgical services will have Dr. Johnson's personal cell phone number to contact with any questions or if a complication arises. Education: 1994-1998 University of Florida, DMD 1998-1999 University of Florida, Oral & Maxillofacial Surgery Internship 1999-2000 Louisiana State University, Oral & Maxillofacial Surgery Internship 2000-2002 Thomas Jefferson University Hospital, Oral & Maxillofacial Surgery Residency PGY I-II 2002-2004 University of Florida, Shands Hospital, Jacksonville, Oral & Maxillofacial Surgery Residency PGY III-IV Work Experience: Brush Brush...I don't want to see Daddy! 2004-2006 Oral & Maillofacial Surgery Orlando Area Group Practice 2006-PresentAdvanced Faces, LLC,  Clermont Florida Licensure: State of Florida Dental Case Reviewer for Board Board Certifications: Diplomate of the American Board of Oral & Maxillofacial Surgery Diplomate of the National Dental Board of Anesthesiology Evaluator: 2007-Present: Florida Society of Oral & Maxillofacial Surgery-Office Anesthesia Evaluation and Emergency Preparedness 2008-Present: The American Journal of Cosmetic Surgery, review articles for publication in a leading cosmetic surgery journal Lectures: January 2001, Bilateral Parotid Swelling January 2002, Sialolithiasis November 2002, New Resident Lecture December 2002, Total Joint Replacement February 2003, Treacher Collins Syndrome August 2003, Small Cell Carcinoma November 2003, New Resident Lecture November 2003, Craniofacial Microsomia February 2004, Ghost Cell Carcinoma March 2004, Trauma Evaluation May 2004, Obstructive Sleep Apnea March 2005, Rhinoplasty Techniques January 2006, Rhinoplasty Techniques June 2007, Mock Boards University of Florida Publications: 2005 Comparison of 2 Preferred Methods Used for Frontal Sinus Obliteration, Journal of Oral and Maxillofacial Surgeons 2008 Heterotopic Bone Formation Around a Solid Silicone Chin Implant, The American Journal of Cosmetic Surgery Professional Organizations: American Association of Oral & Maxillofacial Surgeons Florida Society of Oral & Maxillofacial Surgery American Society of Dental Anesthesiology Associate of American Association of Cosmetic Surgery Hospital Appointments Orlando Regional Medical Center
View more
Patient Perspective
5.0
Explains conditions and treatments
5.0
Takes time to answer my questions
5.0
Provides follow-up as needed
Office Rating
7352 Stonerock Cir Ste A, Orlando, FL, 32819
OROFACIAL & DENTAL IMPLANT SURGERY

7352 Stonerock Cir Ste A, Orlando, FL, 32819

OROFACIAL & DENTAL IMPLANT SURGERY

605 Oak Commons Blvd, Kissimmee, FL, 34741

Dr. Christopher T. Johnson

12780 Waterford Lakes Pkwy Ste 110, Orlando, FL, 32828

ADVANCED FACES

2149 US Highway 441, Leesburg, FL, 34748

Orofacial & Dental Implant Surg

7350 Sandlake Commons Blvd Ste 1115, Orlando, FL, 32819

855 Oakley Seaver Dr, Clermont, FL, 34711
n/a
Average office wait time
5.0
Scheduling flexibility
OROFACIAL & DENTAL IMPLANT SURGERY
7352 Stonerock Cir Ste A
Orlando, FL, 32819
Showing 1-2 of 2 reviews
"Simply the best Oral Surgeon I've ever been to! Highly recommended. "
"Outstanding and caring office staff. Dr. Johnson was very friendly, professional and thorough with his examination and treatment. I visited his office in Leesburg three times for successful Oral Surgery. Although I hope I don't need any further surgery, if I do I will be calling Dr. Johnson."
DENTAL PLANS ACCEPTED (16)
This dentist accepts the following plans. This may include dental insurance as well as dental savings plans, an affordable alternative to dental insurance. With a dental savings plan, members can
save 10-60%
at the dentist.
Click here to learn more.