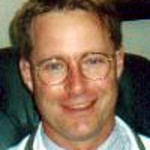 Dr. Bradley Forrest Hupp , MD
FEATURED PROVIDERS NEAR YOU
Featured Results
Featured Results
Dr. Hupp's Rating
Patient Perspective
3.0
Explains conditions and treatments
5.0
Takes time to answer my questions
4.5
Provides follow-up as needed
Office Rating
901 Venetia Bay Blvd Ste 110, Venice, FL, 34285
Gulf Coast Medical Group Venice Family Practice

901 Venetia Bay Blvd Ste 110, Venice, FL, 34285

Gulf Coast Medical Group

209 Palermo Pl, Venice, FL, 34285

Venice Family Practice

333 Miami Ave W Ste 1, Venice, FL, 34285
n/a
Scheduling flexibility
Gulf Coast Medical Group Venice Family Practice
901 Venetia Bay Blvd Ste 110
Venice, FL, 34285
Showing 1 to 10 of 52 reviews
"Made an appointment over three month ago as a new patient and now they tell me after I called with a question that the doctor is not accepting new patients. Very disappointing as I waited for the appointment specifically for the appointment with Dr. Hupp as he was recommended to me."
"We had an appointment. It was made in early June. We received many notices and updates including one yesterday. Our appointment was at 4pm. We were there a little early. We were then told that Dr Hupp was not taking new patients. I asked to speak with Dr Hupp. My request was denied. I asked for a phone call. Didn't happen. I think a course in ethics would be useful for Dr Hupp. Maybe just ..."
Read more
"I'm new to the Venice area and called Dr. Hupp's office about a month ago and got a new patient appointment for 8:00 am today (April 21, 2021). While on my way to the appointment, I received a call from his office at 7:44 am saying that they should have never made that appointment as he is not seeing new patients and there would be no appointment for me today. The lady was rude and totally insensitive ..."
Read more
© 2005 - 2022 WebMD LLC. All rights reserved.
WebMD does not provide medical advice, diagnosis or treatment.